I'm a Senior Digital Media Specialist and Team Lead, an Expert in front-end web development, digital media strategy, chatGPT, analytics, and project management with 10+ years of experience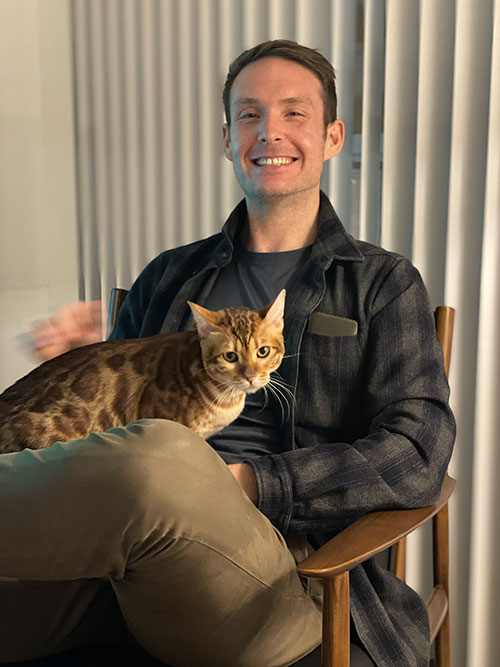 As a Senior Digital Media Specialist and Team Lead with 10+ years of experience, I excel at leading teams to achieve organizational objectives. At the Ontario College of Teachers, I've fostered collaboration and integration among College units, streamlined approval processes for digital products, and provided strategic counsel as a digital thought leader and subject matter expert.
A key aspect of my role has been implementing ChatGPT, a cutting-edge artificial intelligence system, to enhance the quality, speed, and efficiency of our digital media work. I've trained our digital media team to effectively utilize this AI tool, enabling them to quickly generate high-quality content, improve response times, and optimize resource allocation.
As a manager, I've cultivated a skilled team through targeted training and development programs, aligned with industry best practices and emerging technologies. I've identified skill and talent gaps across the College and helped train staff to fill these gaps in areas such as AODA, front-end web development, project management, and AI-assisted content creation, promoting a more capable and well-rounded team.
My skills in digital media strategy, analytics, and project management have enabled me to develop and promote strategic initiatives, oversee content distribution, and leverage data-driven insights. I've optimized workflows through task automation, allowing the team to focus on higher-value tasks. I've also introduced cost savings by eliminating outdated and inefficient systems, resulting in enhanced performance.
Prior to my current role, I managed online content and social media activities for Outpost Magazine and SickKids Foundation. I trained and led cross-functional teams in large-scale digital publishing and social media marketing initiatives. I also provided media relations support, generated daily social media content, and oversaw various projects, demonstrating a keen eye for detail and exceptional communication and collaboration skills.
Overall, my management skills, expertise in digital media, and passion for innovation, including the implementation and training of AI tools like ChatGPT, make me an ideal candidate for roles in digital media strategy, project management, and team leadership.
Websites, social media, online advertising and more
As a freelancer with over a decade of experience in digital media, online advertising, web development, and social media marketing, I am well-equipped to help you build, grow, and optimize your online presence. My expertise in these areas allows me to provide a range of services, including creating and designing websites, developing and managing social media campaigns, and launching and optimizing online advertising efforts.
My experience is your advantage
My focus on technical, marketing, and business expertise ensures that I can deliver results that meet and exceed your goals. From responsive website design to search engine optimization and social media marketing to accessibility, I can handle all aspects of your online marketing needs. I also offer free guides to help you learn how to do it yourself.
Let's collaborate
Whether you're a small business owner, CEO of a multi-million dollar brand, solopreneur, or executive, I have the experience and expertise to help you succeed online. I am always open to discussing new projects and ideas, so don't hesitate to contact me to see how we can work together.
---
Recent posts
---
Testimonials