The first step to building a brand from scratch is failure.
At some point in December 2017, I decided I would try and sell products online. Real original, I know.
I think the idea took hold when I came across a Shopify advertisement promoting something called drop shipping as a way to generate income through eCommerce.
The idea Shopify advertised was seductively simple.
First, you start up a trial eCommerce store with Shopify. Second, connect your eCommerce store to an automated dropshipping product, and finally, run some ads to drive traffic to your store and watch the money roll in.

Some money did roll in, but it was far less than was rolling out.
I had no financial success with Shopify, but failure imparts its own value.
I had attempted to break into a market that was over-saturated with bigger and better product providers. Competing with the likes of Amazon and Ali Express provided too monumental a task.
Amazon and Alibaba are leading the world-wide e-commerce revolution, according to a study from Website Builder Expert (WBE). In their study, WBE mapped out the world's top online marketplaces. By geographically outlining the top online marketers, the power struggle for e-commerce domination becomes clear.

Tech Republic
Nevertheless, I was optimistic that I might still be able to develop a profitable eCommerce business. So I started to consider some alternative products and approaches: baby product reviews, pet food newsletters, trading cards forums, you name it.
Almost every niche product has a market and a blog trying to convince you to monetize it.
However, with so many providers offering the same product I would need to rely on a different value proposition. Instead of better prices, faster shipping, or a sophisticated eCommerce system, I would need to develop a following of people who liked the idea of my business. I would need to develop a brand.
So…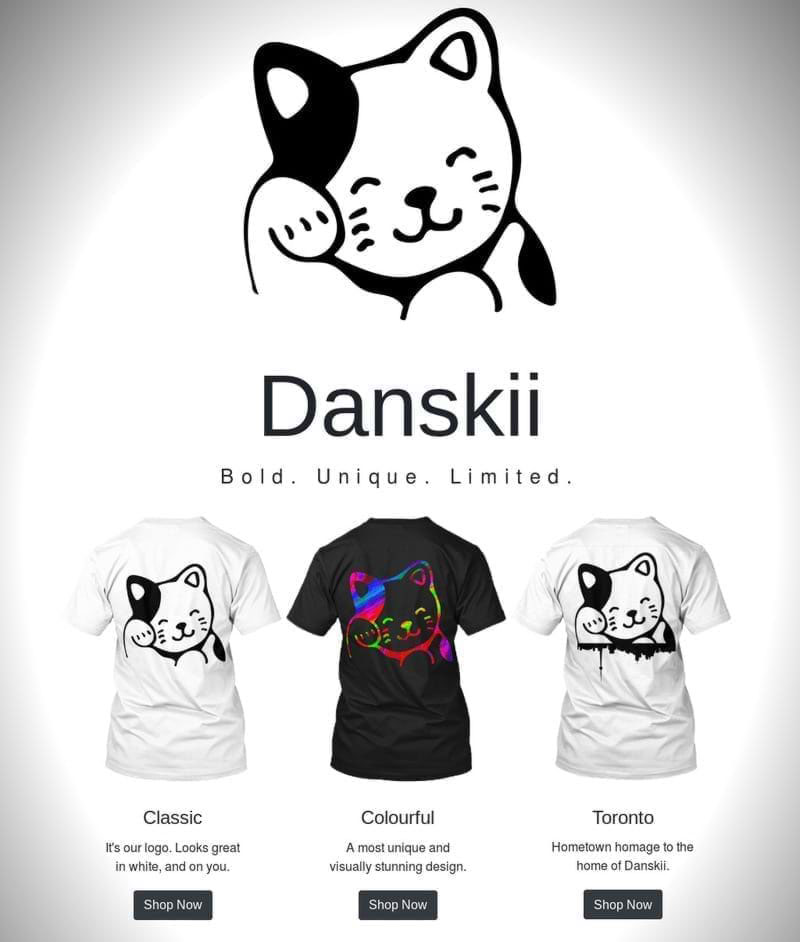 I built a website from scratch to accompany this brand: Danskii.com (now defunct).
I integrated analytics, marketing, and business intelligence tools: Google Analytics, HotJar, and MailChimp. I set up social media profiles. 
Next, I needed to figure out who my target audience was and then convince them to follow me.